The ACT CDS is a great way 

for business

es

to reduce waste management costs, meet their sustainability goals,

increase recycling, 

and get 

employees involved in rais

ing

 funds for a 

good cause.

 

Businesses play a key role in returning large

 volumes of drink containers through the ACT 

CDS,

 leading to better environmental and social outcomes for the community. 
Can my workplace participate?
Whether you work in an office, at a cafe, hotel, hospital or on a construction site, you can set up your own collections. Pick a visible spot to place a collections bin and let your colleagues know to drop their containers in there (include a photo of the bin if they are working from home for part of the week). Be sure to let them know where the funds raised will go. If you are ready to set up collections at your workplace, follow the steps below.
Recycling through the ACT CDS in three easy steps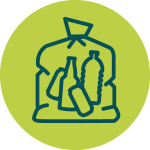 Download our toolkit and set up your fundraising account to get your business recycling and fundraising through the ACT CDS.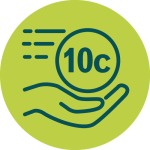 Collect your refunds – these can be donated to a good cause using your fundraising account, or can be put towards team social activites.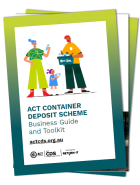 Fill out the online form below to download the business toolkit. This toolkit provides helpful information and material you can use to start fundraising.
The benefits for your business of recycling and fundraising with the ACT CDS
1. Employee engagement. Get everyone at your work involved in recycling their drink containers as a fun and rewarding team effort that you all feel proud of.
2. Demonstrate your business' green credentials. Recycling through the ACT CDS highlights your commitment to the environment and help meet your business sustainability goals. Funds raised through the 10c refunds can be donated to local charities or other causes to help meet corporate social responsibility goals.
3. Reduce waste management costs. Sorting your eligible containers from the rest of your recycling helps reduce your collection costs.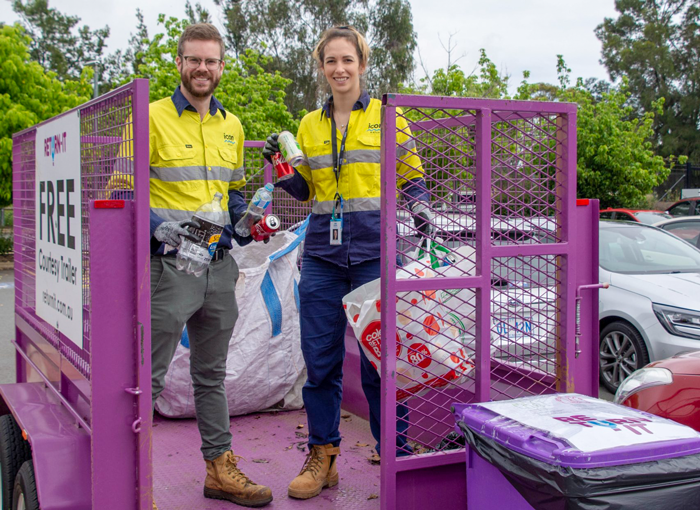 Need some help moving those drink containers?
The ACT CDS network operator, Return-It, has a free trailer hire program for communities and businesses. The trailer is ideal if you need to return a lot of containers in one go.
To find out more and make a booking, visit returnit.com.au/trailer-program.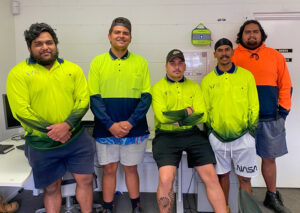 Canberra's Corroboree Group begun recycling bottles and cans as a way to assist the group's young clients. The organisation provides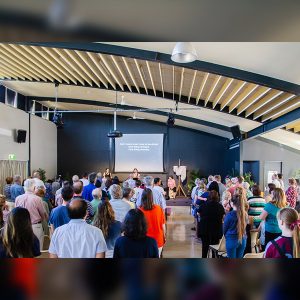 When the ACT Container Deposit Scheme (CDS) launched in 2018, the Mosaic Baptist Church jumped onboard. "We saw it as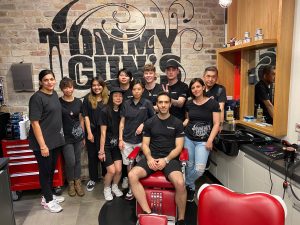 At Tommy Gun's barber shop in Canberra, staff have incorporated the ACT Container Deposit Scheme (CDS) into the business' day-to-day operations and are raising money for social events along the way.